World
Suicide bomb attack in Kabul kills at least 50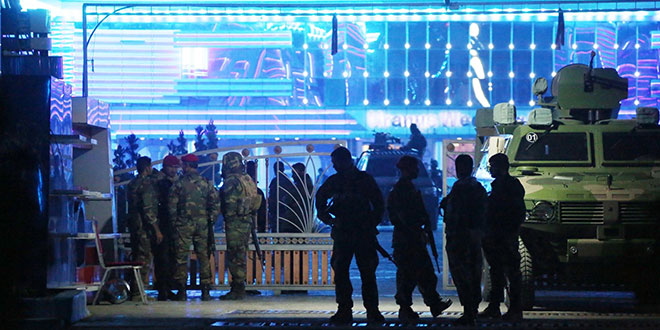 A suicide bombing on Tuesday at a hall in Kabul where hundreds of religious scholars had gathered to commemorate the Prophet Muhammad's birthday left at least 50 people dead and more than 70 others wounded, officials said.
The attack was carried out by a lone insurgent inside the Uranus wedding hall, Kabul police spokesperson Basir Mujahid told Efe.
"The explosion took place as hundreds of ulema (Islamic scholars) and people were gathered in the hall to observe Mawlid and recite passages from the Quran," he said, adding that police had not been advised of a need for security beforehand.
All of the victims were civilian men, health ministry spokesman Wahidullah Majroh told Efe.
Afghan President Ashraf Ghani blamed the "unpardonable crime" on the "enemies of Islam."
"Once again, the terrorists have acted against the teachings of the Prophet," he said in a statement.
While no group claimed responsibility, the Taliban, Afghanistan's largest insurgency, took the unusual step of denying involvement, reports Efe.
"The Islamic Emirate (as the Taliban call themselves) energetically condemns attacks against gatherings of civilians and religious people," spokesman Zabihullah Mujahid said in a statement.
Thousands of gatherings were taking place throughout the country to mark the Prophet's birthday on what was a public holiday in Afghanistan.
The Uranus wedding hall is located on Airport Road in northern Kabul, where there is a concentration of similar venues which are often booked for events other than weddings.
The Afghan capital is frequently rocked by terror attacks, often carried out by the Taliban or Islamic State, but Tuesday's assault was one of the deadliest in recent months.