World
China condemns consulate attack, asks Pakistan to ensure citizens' safety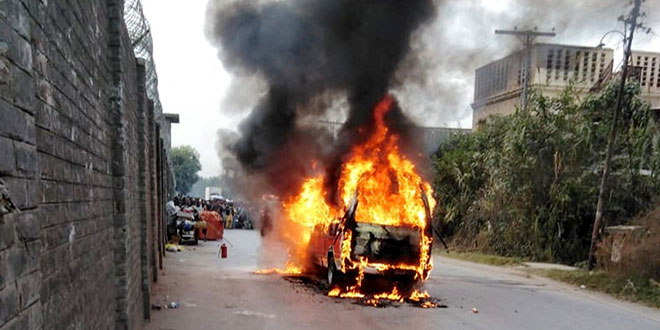 China on Friday condemned the terror attack at its consulate in the Pakistani city of Karachi and asked Islamabad to ensure the safety of Chinese citizens in the country where it has multi-billion dollar investments.
"China strongly condemns any violent attacks against diplomatic missions and have asked the Pakistani side to take measures to ensure the safety of Chinese citizens and organisations in the country," Foreign Ministry spokesperson Geng Shuang said.
Geng said three men tried to barge into the consulate who were later killed by Pakistani policemen.
The spokesperson said that the Consulate staff were safe and condoled the death of the two Pakistani policemen.
Asked about the Balochistan Liberation Army, a separatist group that has reportedly claimed responsibility for the attack, he said: "According to my information, the Pakistan side is conducting an investigation."
Beijing has invested millions of dollars and building a $60 billion China-Pakistan Economic Corridor (CPEC).
It connects China's Kashgar in Xinjiang with Pakistan's restive province Balochistan where locals and separatists are against the project.
China has been expressing concern over the security of citizens working on the CPEC and other Chinese projects.
In August, there was a suicide attack on a bus ferrying Chinese workers in Balochistan.
In another incident, gunmen shot dead one Chinese national in Karachi in May.
Last year, China had told Pakistan to ensure the security of its envoy following threats to his life by a terror outfit – East Turkistan Islamic Movement.
Asked if the attack will affect the Chinese investments and the CPEC in the country, Geng said both countries have the strong resolve to advance the project.
"China and Pakistan are all-weather strategic partners. Advancing the CPEC is also a consensus reached by the two leaders (Pakistan Prime Minister Imran Khan and Chinese President Xi Jinping) and it is of great significance to promote the development and prosperity of the two countries."