National
LeT commander among 6 militants killed in Kashmir gunfight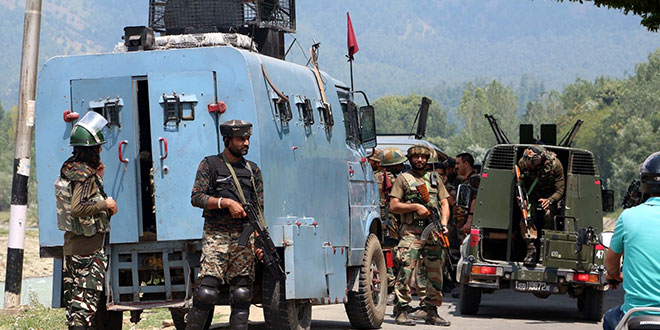 Six militants including a top commander of Lashkar-e-Taiba (LeT) were killed on Friday in a predawn fierce gunfight in Jammu and Kashmir's Anantnag district, police said.
The gunfight erupted early Friday in Setkipora village of Bijbehara in Anantnag, about 48 km south from here.
According to police, the militants, who were identified as local cadres of LeT, were killed inside a hideout.
"A cordon and search operation was launched jointly by police and army on specific intelligence information suggesting presence of militants," a police official said.
"As the searches were going on, the search party was fired upon by the militants, leading to a gunfight and the killing of six militants."
"Azad Malik, a top commander of LeT and his associate Basit Mir were among the six militants killed in today's encounter in Anantnag di strict", sources said.
According to police, Azad Malik was among the three militants involved in assassination of senior journalist and editor of Rising Kashmir Syed Shujaat Bukhari in Srinagar.
Bukhari and his two guards were killed after masked gunmen indiscriminately fired upon them outside Rising Kashmir office in Srinagar's Press Enclave on June 14.
Reports from Anantnag said the bodies of the militants were handed over to their families for burial.
As the news about the killings spread, a spontaneous shutdown was observed in the district.
Local youth at several places pelted stones at government forces shouting pro-freedom slogans. Authorities have suspended mobile internet services, fearing it would intensify the protests.
The local administration has also suspended train services in the region.