World
California wildfires toll reaches 78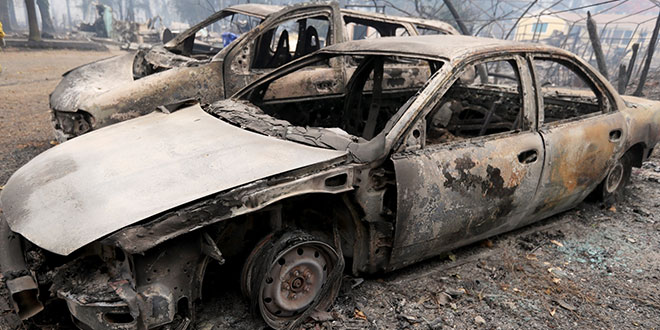 The death toll from the devastating wildfires in California has increased to 78 with 1,276 people still unaccounted for, authorities said.
As of Saturday evening, there were 76 deaths and 9,700 homes destroyed as a result of the 149,000-acre Camp Fire in Northern California, which started on November 8, according to the Butte County Sheriff's Office.
A second blaze in Southern California called the Woolsey Fire started northwest of Los Angeles also on November 8 and has been moving toward the Pacific Coast. It has killed at least two people and destroyed 483 structures.
The Camp Fire covers an area north of state capital Sacramento that is the size of Chicago, reports The Washington post.
Firefighters said on Saturday that slightly more than 50 per cent of the fire has been contained.
No wildfire in California's history has done more damage than the Camp Fire. It burned down the forest town of Paradise.
On Saturday, President Donald Trump toured fire-damaged areas in Northern and Southern California and said it was "very sad to see, but we're all going to work together".
The President criticised forest-management decisions that he suggested were at least partly to blame for the disaster, even though the fires were considered to be more related to a record drought, high winds and a changing climate.
Trump however, provided a reassuring note, saying, "you've got the federal government" at the ready.
California Governor Jerry Brown accompanied Trump and told the media that the state's requests were being answered.
Trump drew wide criticism for a tweet last week blaming the wildfires on "gross mismanagement" of California timberlands and threatening to hold back federal funding from the Democrat-led state.