World
4 killed in Chicago shooting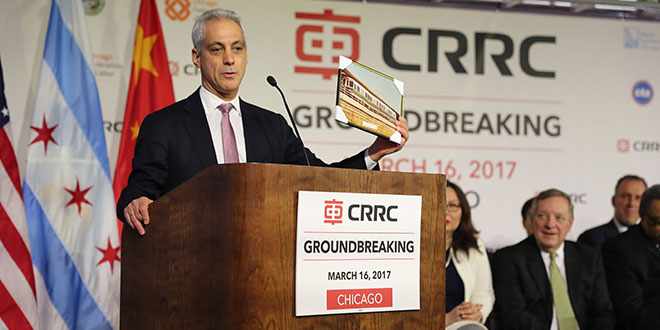 Four people have died in a shooting at a Chicago hospital, including two female members of staff, a police officer and the gunman himself, Mayor Rahm Emanuel said.
The incident comes just days after some US medical professionals became involved in an online campaign protesting against gun violence. Two women killed were a doctor and a pharmaceutical assistant, the Mayor confirmed.
A police spokesman said the gunman had died in an exchange of shots, but it was not clear if he took his own life.
A second officer avoided injury after a bullet fired in his direction became lodged in his gun, police said.
The gunman appeared to target a woman he was in a relationship with, but they do not suggest a motive, Chicago Police Superintendent Eddie T. Johnson said.
The deceased officer was identified as Samuel Jimenez.
The incident occurred at Chicago's Mercy Hospital at about 3 p.m. as "multiple shots" were fired after the gunman opened fire in the hospital's car park, a police spokesman said.
Patients at the clinic later described hearing gunfire as the suspect made his way into the building, the CNN report said.
The officer who was shot at but escaped injury during the incident shared images of a bullet embedded in the side of his gun, Chicago news broadcaster ABC7 reported.
The other officer who succumbed to his injuries was a father of three. He joined the force in February 2017 and had recently completed probationary training and became a full-fledged officer, Johnson said.
"What I would ask is that you keep all the victims of today's horrific incident in your thoughts and prayers," Johnson said. "It is the face and the consequence of evil," Emanuel said.
Just days back a hashtag #ThisIsOurLane was used by doctors in response to a tweet from America's powerful pro-gun group, the National Rifle Association (NRA), that suggested anti-gun doctors should "stay in their lane" after high-profile shootings.
Some doctors rebuked the assertion — sharing emotional stories and blood — splattered photographs of their treatment of gun violence victims.
Almost 13,000 people have been killed by guns so far in 2018 in the US, according to data compiled tracking website Gun Violence Archive.