National
Soldier, 4 militants killed in J&K gunfight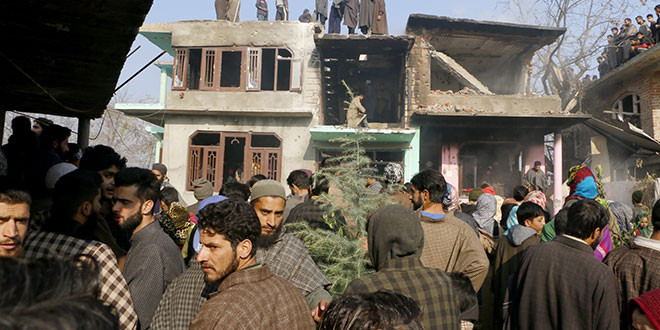 One para commando of the Indian Army and four militants were killed in a gunfight in a Jammu and Kashmir village in Shopian district on Tuesday while four civilians were injured in ensuing clashes, officials said.
Three girls sustained gun shot wounds while a youth with pellet injury in the eye were shifted here for treatment, a police officer said.
The Rashtriya Rifles, 23 Paras and the special operations group (SOG) of police carried out the joint operation following specific inputs about a militant group hiding in Nadigam village, Defence Ministry spokesman Colonel Rajesh Kalia said.
Although authorities had immediately suspended mobile Internet services in the district as a precautionary measure, clashes broke out in the vicinity of the gun battle site, immediately as the military operation ended.
The identity of the slain militants was yet to be ascertained, the police officer said.