World
Pak host confuses Apple Inc with fruit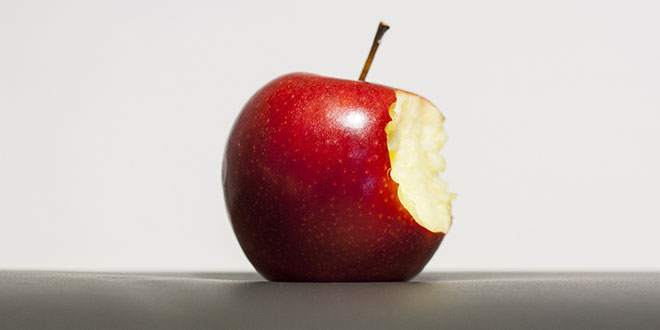 A Pakistani TV anchor confused Apple Inc with the fruit during the live programme recently and became a laughing stock on social media.
A video clip of the incident went viral after Pakistani journalist Naila Inayat posted it on Twitter. In the July 4 incident, the anchor can be seen chatting with a panelist who was talking about the American tech giant, but former thought the latter was referring to an apple (fruit).
In the clip, while talking about Pakistan's financial conditions, the panelist said: "Alone Apple's business amounts to more than the whole of Pakistan's annual budget."
Assuming that the panelist was talking about the fruit, the TV anchor said: "Yes, I have heard that even one apple is very expensive." At this point, the startled panelist corrected the anchor, saying: "We are talking about Apple phones here, not the fruit."
As the faux pas went viral on social media, the Twitterati had hilarious reactions.
"Poor anchor still thinking about grocery after show," tweeted one user.
Another user said "that is why people say an apple a day keeps the doctor away but they don't say psychiatrist away".
In an earlier embarrassing incident, the government of Pakistan's Khyber Pakhtunkhwa province live-streamed a meeting, but the person running its live broadcast on Facebook accidentally activated the cat filter.