Entertainment
Disturbed by how some communities are targeted: Taapsee Pannu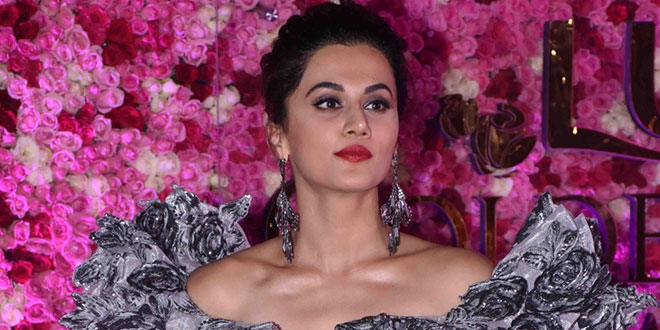 After working in a critically acclaimed film "Mulk", which talked about 'Islamophobia' and dealt with other social issues, actress Taapsee Pannu feels happy and disturbed at the same time.
"I am very happy with the way the audience has received the film but at the same time disturbed with the way some communities are picked out and targeted by the society," Taapsee said in a statement.
The 31-year-old, who played a lawyer in "Mulk", wanted to bring a change in society through the film.
She said: "I took up this film to stand up for them and initiate a change. There were a few apprehensions initially about the character that I play, but I can now say with conviction that they have been put to rest."
Directed by Anubhav Sinha, the film features actors Rishi Kapoor, Rajat Kapoor, Neena Gupta, Prateik Babbar and Ashutosh Rana in pivotal roles.
As "Mulk" will be telecast on the small screen, Taapsee and Anubhav want people to understand "what film has actually tried to convey".
"I hope that with the television premiere, the message is conveyed and people realise it, thus taking that step against creating a difference," added the actress.
"Mulk", which released in August, did not get a smooth release as it faced a lot of backlash and criticism from people.
From the audience lashing out against the subject of the film to trolling of actors and calling them "anti-national", the film was mired in several controversies.
For Sinha, making "Mulk" was quite challenging.
He said: "With the response the movie received during its theatrical release, I am happy to know that the Indian audience is mature and open to movies that are against the tide.
"Making 'Mulk' was challenging as it not only addresses but also highlights the constant divide between the Hindus and Muslims. The movie is unlike any other Bollywood entertainer and was made with the intention to be heard rather than just talk about an issue on surface level."
"Mulk" will have its world television premiere on &pictures channel on Sunday.