SciTech
India looks to obtain more than advanced countries from 5G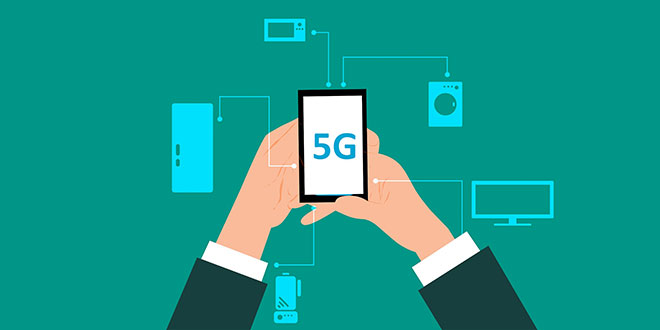 As India aims to launch 5G next year, the country hopes that deployment of this technology will advance the "Digital India" vision and promote inclusive growth by transforming several sectors including agriculture and health.
5G is predicted to create a cumulative economic impact of $1 trillion in India by 2035 and according to a report from the 5G High Level Forum, set up by the government in September 2017, 5G's value for India may be even higher than in advanced countries because of the lower levels of investments in physical infrastructure.
"5G may offer �leapfrog' opportunities by providing �smart infrastructure' that offers lower cost and faster infrastructure delivery," said the report.
"A more recent example of a leapfrog effect is ride sharing made possible by wireless Internet access on 4G smart phones. Shared ride hailing services have transformed the infrastructure efficiencies in utilisation of shared cars, autos and motor cycles.
"5G technologies will offer even more opportunities in infrastructure efficiencies. For example, 5G will enable �vehicle platooning', a technology that exploits 5G's low latency communication capability to pack vehicles into platoons with low inter-vehicle spacing despite travelling at high speeds," the 5G High Level Forum said in the report titled "Making India 5G ready".
5G has the potential to enable use of robotics for precision manufacturing. In agriculture, 5G can lead to significant improvement in the entire value-chain, from precision farming, smart irrigation, improved soil and crop monitoring, to livestock management.
Similarly, 5G can also transform the healthcare sector by enable more effective tele-medicine delivery, tele-control of surgical robotics and wireless monitoring of vital statistics.
"However, the economically weaker sections of the population will need special help to benefit from 5G technologies," the report said.
While going ahead with the 5G deployment strategy, the forum had to consider several important aspects. The major issues the it faced was whether to go ahead with an early adoption strategy which would be an expensive affair due to cost of equipment, besides the risk of acquiring glitchy material, needing costly maturing.
On the other hand, not going for an early adoption may put the country at this risk of keeping all potential benefits of 5G at bay.
There are, of course, other concerns that are related to allowing China's ZTE and Huawei in the roll out of the 5G process – decisions on which are still awaited.
However, the 5G High Level Forum decided to go ahead with the deployment of 5G in 2020.
But even before the 5G field trials, the telecom operators are at loggerhead with the Telecom Regulatory Authority of India (Trai) over the proposed base prices for the upcoming spectrum auction.
In June, following industry expressing concerns over what it called the exorbitant and uncompetitive pricing of spectrum, the Digital Communications Commission (DCC), the highest decision-making body of the Department of Telecommunications (DoT), had decided to ask Trai to reconsider its recommendations to ensure competition and greater participation of a larger set of players in the upcoming auctions.
The Broadband India Forum (BIF) urged the government to "ensure spectrum adequacy and reasonable reserve price" for successful 5G auctions.
"Current reserve price of 5G spectrum is too high – approximately 5 to 6 times higher than other countries and needs urgent revision," said BIF President T.V. Ramachandran.
The DCC in its meeting on September 19, however, further delayed the finalisation of the spectrum prices and discussion would now take place in the next meeting. It is now expected that the government will complete the next telecom spectrum auction by January 2020.
It remains to be seen whether India can launch 5G next year as earlier announced.