National
Devotees give their max to worship goddess Corona
Women gathered along with puja materials like sindoor, flowers, ladoos, water in pots. They sat around a tree and worshipped the coronavirus goddess.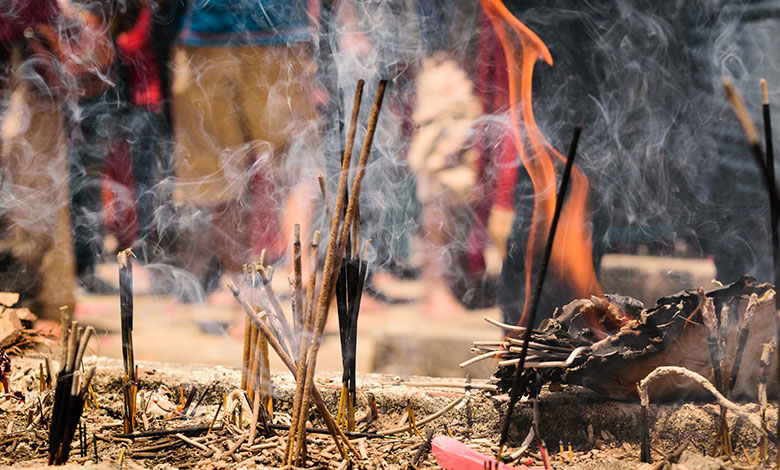 Ranchi : Coronavirus has now turned into a goddess among the superstitious women of Jharkhand.
The number of coronavirus cases is increasing in the state everyday. Twenty two more cases have been detected taking the total number to 864 in Jharkhand by Friday evening. The virus has claimed nine lives in the state.
On Friday women gathered in large numbers at Namkom and Tatisilve in Ranchi, Bagbera ground in Jamshedpur and at two places in Dhanbad and worshipped goddess coronavirus. The women gathered along along with puja materials like sindoor, flowers, ladoos, water in pots. They sat around a tree and worshipped the coronavirus goddess.
They also sang a song to appease the coronavirus goddess. However, while praying, the women forgot about social distancing.
"We have taken shelter under goddess coronavirus. She will be pacified with worship. The doctors have failed to treat patients and scientists have also failed to develop a vaccine to cure coronavirus. We have worshipped coronavirus goddess so that our family members will remain safe from it" said Naina Devi, a resident of Namkom who was part of the group.
Echoing her view Kabita Mahto said "the country has witnessed two natural calamities in West Bengal and Maharashtra in the form of cyclones due to goddess coronavirus. Nothing has been done to pacify the goddess. She is taking a big shape. We have worshipped to calm down goddess coronavirus' anger."
Jharkhand reported its ninth coronavirus death on Friday. The state has, however, put the death toll at seven. A government official who died in Delhi and a labourer who died in Bengal have not been included in the list by the state government.
Coronavirus cases have surged with the return of migrant labourers. Now everyday Jharkhand is witnessing on average 30 more cases.
The Jharkhand government has issued fresh directives related to Unlock 1. All the religious places in the state will remain closed till further orders.
Apart from emergency work, a complete ban has been imposed on all movement between 9 p.m. to 5 a.m. It will be compulsory to wear face masks at public places, work places and while travelling. At public places a distance of 6 feet will have to be maintained.
All social, cultural, sports, entertainment and religious activities will remain banned and people will not be allowed to assemble in large numbers. For marriage, only 50 people will be allowed who will have to wear face masks. At the last rites of any person social distancing will have to be ensured and not more than 20 people would be allowed.