World
Suicide attack on mayor's office, 11 dead, mayor injured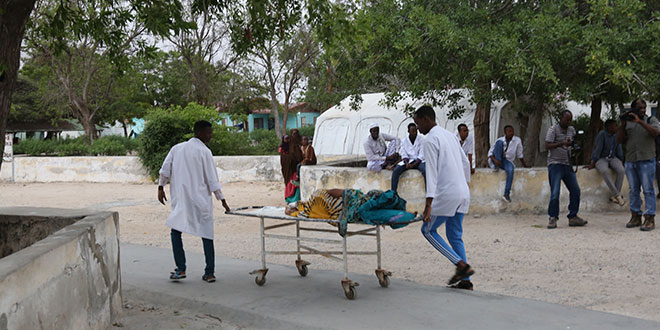 Egypt has condemned the recent deadly terrorist attack that targeted the offices of the mayor of Somalia's capital Mogadishu.
"Egypt's government and people stand in solidarity with their Somali counterparts against all forms of violence, extremism and terrorism," Xinhua quoted the Egyptian Foreign Ministry as saying on Saturday.
On Wednesday, a suicide bomb attack on the offices of Mogadishu's mayor left seven government officials dead, with the mayor among those injured.
Further reports said the next day that the death toll rose to 11.
Al-Qaida-linked al-Shabaab militant group claimed responsibility for the attack that came just 11 days after 26 people were killed and 56 others injured in an attack at a hotel in the southern Somali port town of Kismayo.
Egypt has also been suffering a series of terror attacks that killed hundreds of policemen, soldiers and civilians since the army toppled former and late Islamist President Mohamed Morsi in July 2013 in response to mass protests.
Most of the terrorist operations in Egypt were claimed by a Sinai-based group affiliated with the regional Islamic State militant group.