National
Mercury dips to minus 3.2 in Srinagar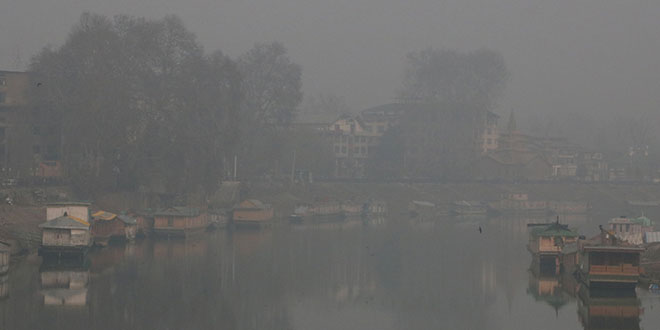 Minimum temperatures continued falling across Jammu and Kashmir on Tuesday with Srinagar recording its coldest night of the season so far at minus 3.2 degrees Celsius, a weather office said.
The minimum temperatures were likely to drop further due to clear night sky as mainly dry weather was expected in the next seven days in the state, he said.
Pahalgam was at minus 5.5, Gulmarg minus 4.0, Leh minus 10.6, Kargil minus 9.7, Jammu city 8.9, Katra 8.6, Batote 3.4, Bannihil 2.5 and Bhaderwah 1.3 degrees Celsius.
"Drass town in Kargil district which is the second coldest inhabited place in the world had recorded minus 14 as the minimum temperature on Monday," he added.