World
Italy nightclub stampede kills 6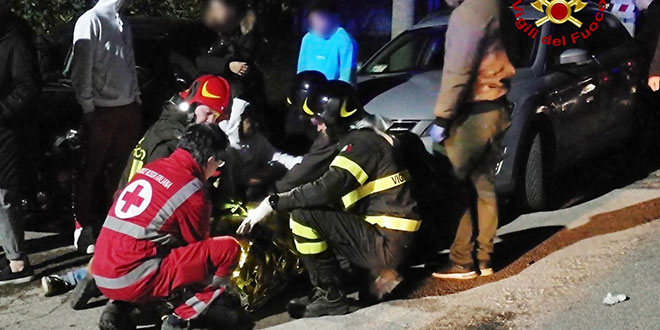 At least six people were killed and dozens injured following a stampede at a nightclub in Italy, authorities said.
The stampede happened early Saturday morning at the Lanterna Azzurra nightclub in the town of Corinaldo, about 141 km east of Florence. The club was hosting a concert by rapper Sfera Ebbasta and up to 1,000 people were thought to be inside, the BBC reported.
According to the country's Civil Protection Agency, the panic began when someone in the club sprayed an "irritant substance". Five of the victims were minors and the sixth victim was the mother of one of them, the Italian news agency ANSA reported.
Ancona police head Oreste Capocasa told public news service Rai News that 13 of the injured were in a "very serious condition" while another 60 had suffered more minor injuries.
Witnesses said people began panicking and running towards the exits after a noxious substance, possibly pepper spray, was sprayed in the crowd, Efe news reported.
A teenager who was at the concert told ANSA that the emergency exits were locked.
The police official said the casualties were sustained outside of the premises of the nightclub after barricades at the exit fell. Firefighters said that no victims were found inside the nightclub.
The injured were taken to hospitals and the most serious were transferred to the regional capital of Ancona.
The images released by firefighters on Twitter showed dozens of youngsters receiving medical treatment on the side of a road.