National
Two killed, two injured in Varanasi mall firing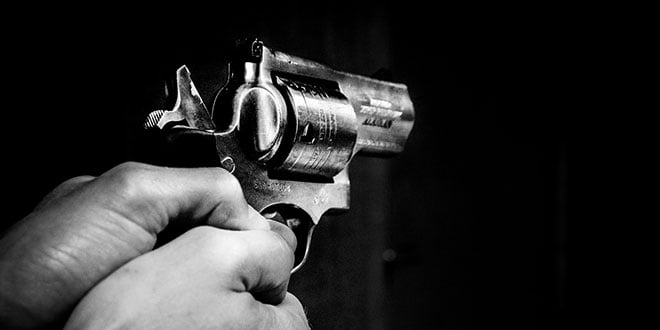 Two persons were killed and two others injured when a man opened fire at them at a mall here on Wednesday evening, police said. The assailant fled the crime scene as frightened people ran for cover.
The deceased have been identified as 26-year-old Gopi Kanaujia (salesman) of a showroom in the JHV Mall where the incident took place and Sunil Gaur (tailor), 45. Their bodies have been sent for post-mortem examination.
According to eyewitness accounts, the assailant was a student named Alok Upadhyaya from a local educational institution and he was drunk. He, along with two of his friends, had first gone to a Pizza outlet in the mall and then to a shoe store brandishing a pistol.
He warned the showroom manager about some Prashant and threatened to kill him if he did not mend his ways. The shopkeepers around tried to overpower him as he was waving a pistol and there were hundreds of people in the mall. In the melee, his pistol was snatched by shopkeepers but he whipped out the pistol of another friend and opened fire, which killed the two persons.
The police have started a probe and are checking CCTV footage of the mall located in the Cantonment area of city. They got the mall immediately vacated and sealed the main entry and exit points in the locality.
The police also raided the student's hostel room but it was locked.
The injured persons have been identified as Vishal Singh, 28, and Chandan, 31. They have been admitted to a medical facility where their condition is stated to be serious.
"A probe is underway on how weapons found their way inside the mall despite frisking at the entry point… Certainly, the security was lax," Varanasi Inspector General of Police Vijay Singh Meena said.
Based on details provided by the people present at the mall, the police are trying to track down the assailant, Meena added.