National
Flash flood warning in Arunachal Pradesh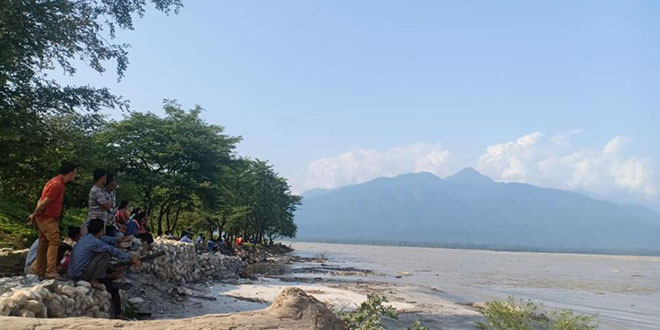 The Disaster Management Department of Arunachal Pradesh on Tuesday issued a flash flood warning in the state following information of a landslide taking place along the Yarlung Zangbo river in China that flows into India.
The river is known as Siang in Arunachal Pradesh and Brahmaputra in Assam.
The department has asked the people living in and around the Siang river to prepare for a flash flood-like situation, as the landslide at Yarlung Zangbo is expected to influence the water level of the rivers downstream.
In view of the situation, the Disaster Management Department of the hill state has warned the people against venturing into the Siang river for fishing or swimming. The department has also asked everyone to maintain a strict vigil.
The Central Water Commission (CWC), which keeps a vigil on the water level of these rivers, has already confirmed that the water level of Siang recorded a drop at Tuting around 11.00 pm on Monday.
In case of such a landslide, the water level goes down as it blocks the flow of river, triggering fears of sudden gushing of the blocked water once the path is clear.
"The Upper Brahmaputra Division of the CWC has received a letter from Chinese authorities about a landslide occurring in Yarlung Zangbo on Monday," said a senior CWC officer, adding the water level in the river might rise due to the landslide.
The CWC, however, said that at present there is nothing to panic about.
Yarlung Zangbo, which originates in the glaciers of Tibbet, flows through China to India before merging into the Bay of Bengal in Bangladesh.
Earlier this month also there were reports of some landslide in the river which had blocked the flow of the river, leading to speculation that there might be flash flood-like situation in Arunachal Pradesh and Assam.
The Central government had sent eight companies of the National Disaster Response Force (NDRF) to Assam and six to Arunachal Pradesh to deal with any kind of eventuality.