National
Police booked unstable man for attacking Kejriwal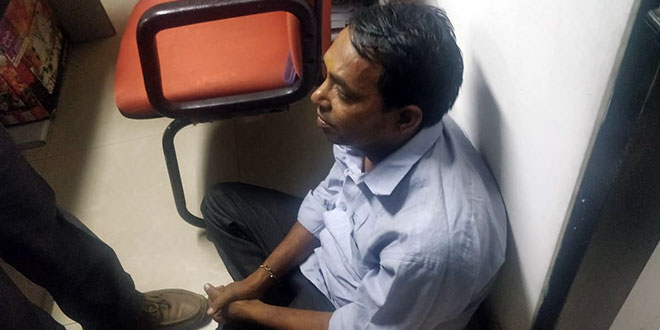 Hours after a middle-aged man with chilli powder attacked Chief Minister Arvind Kejriwal at the Delhi Secretariat, Delhi police booked the accused person, who was found to be unstable.
"Taking suo moto cognizance, we have booked Anil Sharma, 40, on the charges of Criminal Intimidation, Obstructing public servant, causing hurt to deter public servant and assault or criminal force on public servant under relevant sections of Indian Penal Code," Joint Commissioner of Police Rajesh Khurana told IANS.
"We have not received any complaint from Aam Aadmi Party or the Delhi Secretariat in this regard against Sharma. He was interrogated by local police and other security agencies but found unstable", Khurana said.
Sharma on Tuesday attempted to attack on Kejriwal with chilli powder when he stepped out of his office after a meeting at the Delhi Secretariat.
"When Chief Minister Arvind Kejriwal was coming out of his chamber, Sharma tried to hand over his complaint to him. Kejriwal later passed his complaint copy to a staff member. In the meantime, Sharma bowed down to touch Kejriwal's feet, he suddenly attempted charging chief minister but it was swiftly foiled by security staff of Delhi Police", the joint Commissioner added.
The CCTV footage shows that Sharma tried to touch Kejriwal's feet and tried to attack on his face but Chief Minister security staff caught hold on him.