World
Pakistan mustn't live in fool's paradise, says Pak Foreign Minister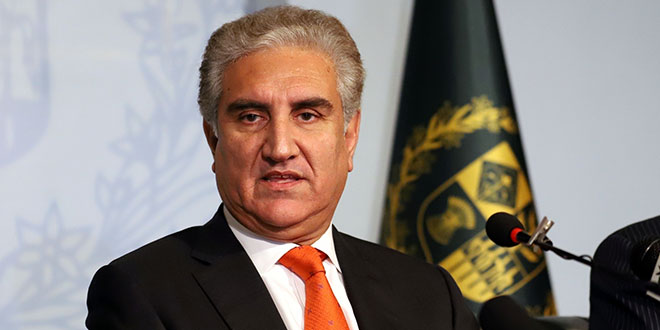 Pakistan Foreign Minister Shah Mehmood Qureshi has asked Pakistanis not to "live in fool's paradise", expecting the UN to "wait with garlands" to welcome Islamabad's stance on India's move to revoke Article 370 that gave special status to Jammu and Kashmir.
"They (UN) are not waiting for you with garlands in their hands. Any of the P-5 members of the Security Council can pose as a hurdle," Qureshi said while addressing a press conference in Pakistan-occupied Kashmir's (PoK) capital Muzaffarabad, where he arrived late Sunday to spend the first day of Eid-ul-Adha "in solidarity with the Kashmiris".
"Don't live in a fool's paradise," he added.
Qureshi's came after Russia, one of the P-5 members besides China, France, the UK, and the US, backed India's move, saying that the changes were within the framework of the Indian Constitution, even as it urged the two neighbours to maintain peace.
Russia added that the "change in the status of the state of Jammu and Kashmir and its division into two Union Territories has been carried out within the framework of the Constitution of the Republic of India".
It hoped that the two sides will "not allow a new aggravation of the situation in the region as a result of the decisions".
Tensions have been simmering between India and Pakistan ever since New Delhi on August 5 revoked the special status of Jammu and Kashmir and divided it into two Union Territories — Jammu and Kashmir and Ladakh, in order to bring in faster development and security to the state.
Meanwhile, Pakistan Prime Minister Imran Khan will visit Muzaffarabad on Wednesday on the occasion of Pakistan's Independence Day, where he will address "Azad Jammu and Kashmir (AJK) Legislative Assembly to express solidarity with Kashmiris".