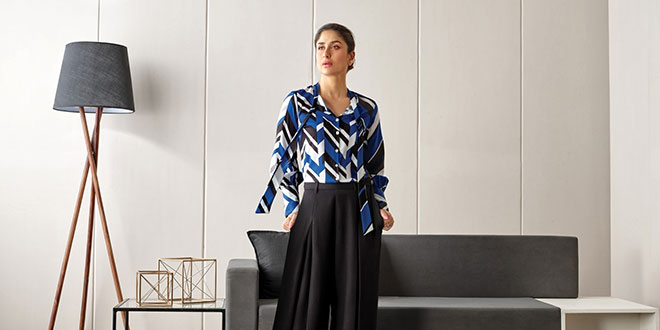 Actress Kareena Kapoor Khan says she is happy that she did "Veere Di Wedding", a coming-of-age story about four female friends.
"This film is quite different from what I have done previously. While the movies I have acted in had a male lead, this story revolves around four girls who are at different stages in their lives and their friendship," Kareena said in a statement.
"From the moment I read the script, I wanted to be a part of the film. I am so glad we made a movie based on friendship like this. 'Veere Di Wedding' is a movie that everyone can enjoy with the entire family. There is something for everyone in it," she added.
Directed by Shashanka Ghosh, the film is about the lives of four friends who deal with the trials and tribulations regarding family acceptance, marriage and societal perceptions in the modern-day world.
It also features Sonam Kapoor Ahuja, Swara Bhasker, Sumeet Vyas and Shikha Talsania. The film will now find its way on to the small screen on Saturday on &pictures.
Talking about the movie, Sonam said: "'Veere Di Wedding' tells a normal and relatable story of a group of girlfriends. Everyone can relate to the film because it talks about the journey of four friends and the audience can live the lives of these characters as they undergo various emotions."
To this, Ghosh added: "Working with the four leading ladies of the industry was indeed a pleasure. They not only understood their roles very well, but also came up with ideas and suggestions."