Entertainment
'Jalebi' actor Varun Mitra eyes family entertainers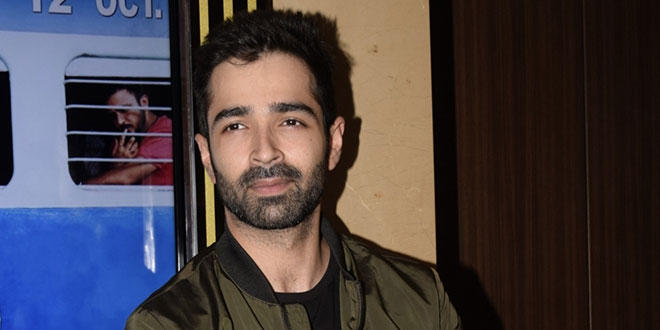 Actor Varun Mitra, who has made his debut with "Jalebi", says he would love to work in family entertainers.
Asked about his favourite genre of films, Varun told IANS here: "Since I am just starting my journey, I really ask questions to myself on the kind of films I would like to be part of. But family entertainment is definitely one of them, especially the kinds we are making these days. I so wish to be a part of a film like 'Kapoor & Sons'."
Is there a biopic that he wishes to be a part of?
"I want to be a part of a sports biopic. Sportsmen inspire me and I think all of us for that matter. There are so many icons whose story is untold. I want to narrate one of them," said Varum.
Being a cricket fan, while he desires to play Virat Kohli on-screen if given an opportunity, he said: "When I watched the biopic on Mahendra Singh Dhoni, I was blown away by his personal journey. We only get to see the story of their achievement and failure on TV and newspaper. But in personal life, their story is so different."
That besides, he wants to work with director Ram Madhvani, who brought alive the real story of slain airhostess Neerja Bhanot on screen with Sonam Kapoor-starrer "Neerja".
Varun has worked with Madhvani in an ad film in the past.
"I would love to work with Ram Madhvani as he will always remain my favourite director. I have worked with him in an ad film in Sri Lanka and I realised that he brings the best out of me as an actor. I think if we work together, it will be great director-actor collaboration," Varun said.
Being a Delhi boy, Varun had no ambition to struggle in Bollywood to become an actor. However, when he finally found his true calling in acting, he packed his bags and shifted his base in Mumbai to build his career in the entertainment industry.
"I think I lost interest in my earlier profession and in a corporate job because I had no passion for it. I was doing it just to earn money. When I decided to become an actor, it was risky and exciting at the same time because I was leaving my comfort zone, but I was entering a world that I desired to be part of.
"I started with ad films, and with each assignment, I grew as an actor. That process is ongoing."
He feels fortunate to have been a part of a film like "Jalebi" under the mentorship of veteran filmmaker Mahesh Bhatt.