National
5 killed in road accident during Durga Puja immersion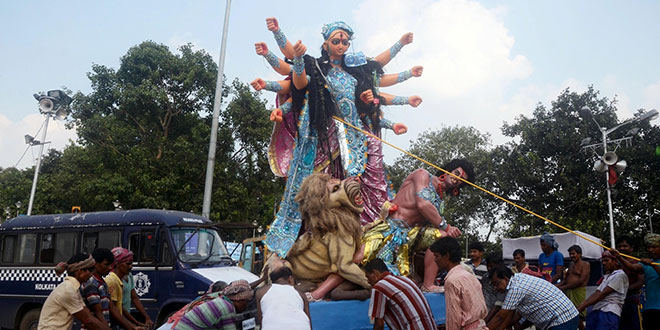 Five persons were killed when a car ploughed into a Durga Puja immersion procession in West Bengal's Hoogly district, police said on Saturday.
Five persons were killed and a few others sustained minor injuries when the driver of the car lost control and it ran over a number of people gathered on the street to take part in a Durga Puja immersion procession on Friday night, a police officer said.
"Two persons including the car driver have been arrested," the officer added.
"All five deceased are residents of Hoogly districts. The bodies have been sent for autopsy," the officer said.