National
Bengal BJP accuses Trinamool of attacking party president's convoy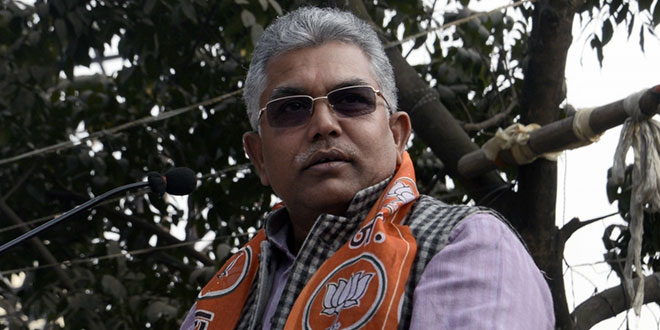 The West Bengal BJP on Sunday accused the Trinamool Congress of organising an attack on the convoy of the party's state President Dilip Ghosh, a charge denied by the ruling party.
According to the Bharatiya Janata Party (BJP), five cars in the Hooghly district's Dunkuni area were allegedly damaged by the Trinamool supporters when Ghosh and some other leaders were returning from Mashat in the district after addressing a rally.
"Today (Sunday), there was a massive rally at Mashat. Trinamool leaders panicked due to the huge turnout and attacked our convoy. Several of our workers and leaders including Joy Banerjee have been injured," Ghosh alleged.
However, the Trinamool Congress denied any involvement of its workers in the incident.
"The BJP is trying to create some tension ahead of their 'Rath Yatras' in the state. Once again, it is a drama that they enacted," a Trinamool Congress legislator said.
The BJP would organise rallies on Monday to protest the alleged attack.