National
12 persons booked in Maharashtra for 'selling' 2 Rajasthani women for dowry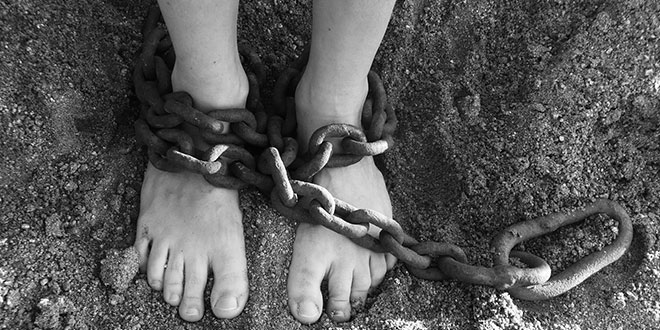 A shocking incident of two Rajasthani women having been allegedly "sold off to recover dowry" has come to light on Monday in Virar town here, officials said.
Following sustained efforts by social activists, Virar Police on October 9 booked a dozen persons including a chartered accountant and a businessman, besides their family members and other associates, in the case, Investigating Officer Lakshmi Borkar told IANS.
According to the complaint, the two women — both sisters in their 20s, hailing from Rajasthan — were married on March 10, 2015 with two brothers, businessman Sanjay Raval and Varun Rawal, a CA — both based in Virar, around 60 km from Mumbai.
Six months after their wedding, the Ravals and their family members started harassing the sisters for dowry as the Sanjay and Varun wanted to buy a shop to launch a new business.
Somehow the victims' family managed to raise Rs 5,00,000 and handed it over to the Ravals, but later they demanded another Rs 4,00,000.
The two daughters-in-law said it was not possible for their middle-class parents to raise such a huge amount again, but their pleas fell on deaf ears.
The sisters were subjected to physical torture and mental trauma by their husbands and members of the Raval family.
On August 30, the Raval family took the two women to a village in Rajasthan's Pindwara town of Sirohi distict and kept them in captivity.
For 10 days, several men including some relatives came and physically abused the two sisters and then ordered them to go back to the Raval family in Virar.
They sent an unknown person to accompany the two sisters to Virar, but when the train stopped at Vasai, their escort seized their bags and barred them from getting off.
This led to an altercation in full view of the co-passengers inside the train and the escort said they could not get off at Vasai but at Mira Road, in adjoining Thane district.
The escort was also heard shouting that he had "paid Rs 1,50,000 for the two women and now he would recover that amount fully before freeing them".
Fortunately for the distraught sisters, some co-passengers intervened and allowed them to deboard at Vasai before the train departed.
The sisters went back to their home in Suman Complex and narrated their sad plight to the neighbours.
A few neighbours accompanied the sisters to the police to lodge a complaint against the Raval family, but for nearly a month, the police reportedly dodged the issue.
It was only after the neighbours and some local social activists approached the higher police authorities that the complaint was finally registered on October 9 naming 12 accused in the case.
They include: the victims' husbands, Sanjay and Varun Raval, their father-in-law Mohanlal Raval, mother-in-law Leeladevi Raval, some uncles, aunts, a few relatives and other outsiders.
Borkar said an investigation was underway and no arrests have been made.
Independent sources revealed that the two prime accused Raval brothers — Sanjay and Varun — have reportedly gone underground.
The police have slapped serious charges against them under various sections of the Indian Penal Code (IPC) pertaining to dowry demand, mental and physical torture, kidnapping, Borkar added.