National
6 killed in Maharashtra army depot blast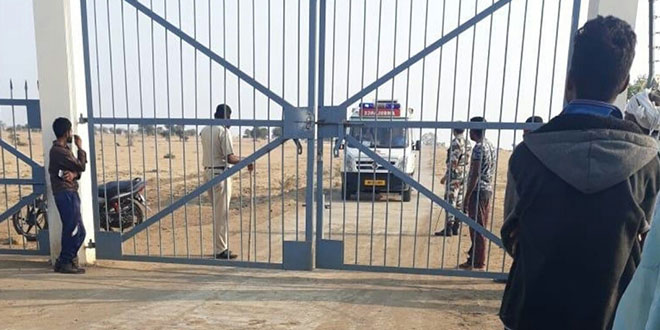 Six persons died in a blast at the Wardha ammunition depot of the army here in Maharashtra on Tuesday, officials said.
The toll shot up to six from the earlier three, with another 10 injured, including four seriously.
The explosion occurred at the Pulgaon Central Ammunition Depot (CAD) around 7.15 a.m. when discarded ammunition intended for destruction was being unloaded at the sprawling demolition ground. The depot is some 110 km from here.
The demolition work was being carried out by the Ordinance Factory (OF), Khamaria, Jabalpur, with the help of an authorised contractor.
The personnel were helping dig up pits and place sand bags over the explosives, according to a defence spokesperson here.
The fatalities included one Khamaria ordinance factory staffer and three casual workers employed by the contractor, besides two others.
The intensity of the blast was so severe that the victims were thrown several metres away and their bodies were badly mangled and burnt.
Top police, army, Khamaria OF and civil officials have rushed to the site.
The identity of the dead and injured, who were rushed to nearby hospitals, was being ascertained.