National
Man held for killing wife over her alleged affair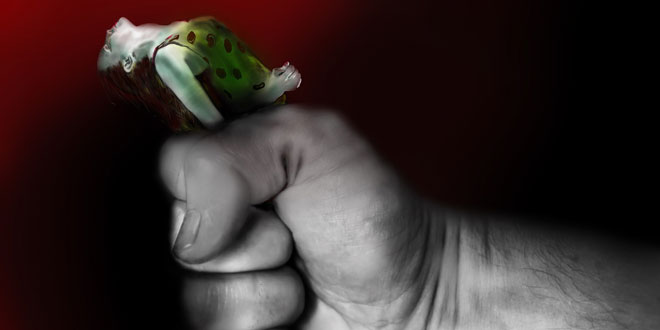 A man was on Sunday arrested on the charge of killing his wife, police said.
Kamil suspected Reshma, 22, to be in an extra-marital affair, and strangled her to death after an argument.
Kamil, a resident of central Delhi's Kamla Market, walked into the police station and informed the officers that he had killed his wife after a fight.
"A police team visited Kamil's residence and found the body of her wife, identified as Reshma, 22, lying on the mattress. Her face had turned bluish. Kamil was later arrested," Deputy Commissioner of Police Mandeep Singh Randhawa said.
During interrogation, he revealed that he suspected Reshma's character and thought she was involved in an extra-marital affair. Kamil used to have frequent fights with Reshma over the issue, the police officer said.
"Following an argument between the husband and the wife on Saturday, Kamil strangled her to death.
He was, however, filled with remorse after Reshma had died, the officer added.