National
Two dead, 12 injured in stampede at Bengal railway foot overbridge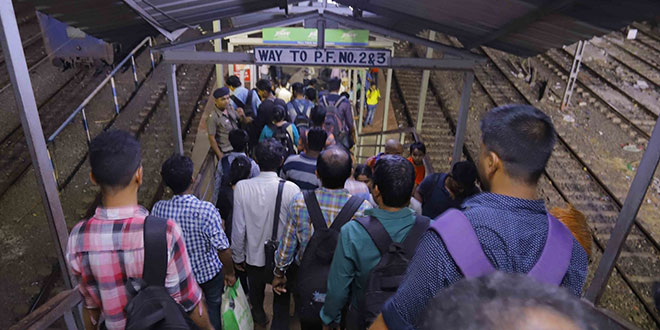 Two people were killed and a dozen others including two children badly injured in a stampede at a railway foot overbridge at Santragachhi station in Howrah on Tuesday, police said.
"Two people have been killed and 12 others injured in the unfortunate incident. Two persons are critical, and one of them is in the ICU. We ar shifting the other one to the SSKM hospital," said West Bengal Chief Minister Mamata Banerjee, who rushed to the Howrah General Hospital where the injured are being treated.
She said that the other injured people were stable.
The stampede occurred around 6 p.m. when the passengers hurriedly tried to cross the foot overbridge between two platforms following an announcement of two trains coming simultaneously on two adjacent tracks.
Banerjee said that arrival of an express train was also announced.
She announced that there would be an administrative probe into the incident.
The Chief Minister also announced a compensation of Rs five lakh each to the families of the deceased and Rs 1 lakh each to the injured.
The mishap occurred just four days after 59 people were killed when a train crushed them as they stood on rail tracks watching Ravana effigies go up in flames during Dussehra celebrations in Amritsar.
Banerjee alleged that the announcement regarding the change of platforms was made minutes before the trains arrived.
"The incident happened in the premises of Indian Railways. They will be able to say why they made public announcements of so many trains simultaneously."
Banerjee alleged that there was a lack of coordination on the part of the Railways, compromising the security of innocent people.
"Security of people should not be compromised, and Railway should take proper care of the people. Railways is the lifeline of the country, it should not be derailed," said the Chief Minister.