National
Government divests Alok Verma of CBI Director's charge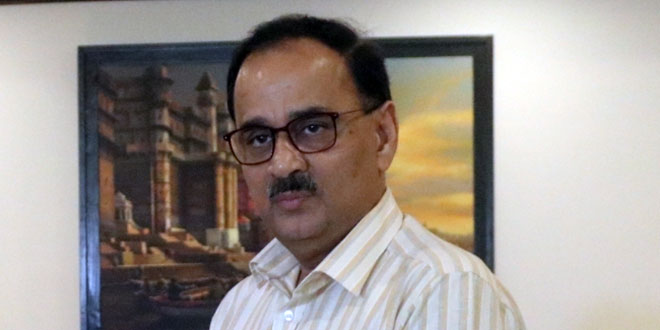 In a dramatic midnight action, the government on Wednesday divested CBI chief Alok Verma of his charge and Joint Director M. Nageshwar Rao was asked to take over.
The Appointments Committee of the Cabinet (ACC) took the decision past midnight as war between Central Bureau of Investigation (CBI) chief Verma and Special Director Rakesh Asthana escalated over bribery allegations hurled at each other.
"The ACC has approved that during the period of the subsistence of the aforesaid interim measure, cited in reference above, M. Nageshwar Rao, IPS, presently working as Joint Director, CBI, shall look after duties and functions of Director CBI and shall take over the duties and functions with immediate effect," the official statement said.
The decision came after Asthana was divested of all supervisory charges on Tuesday.
The government appeared to be peeved over the war at the top in the country's premiere probe agency and took the action as he could not be sacked straight away.
Verma was appointed as CBI Director for two years and his tenure ends in December.
The CBI on Tuesday suspended its Deputy Superintendent of Police Devender Kumar, who was arrested on Monday on the charge of falsification of records while probing allegations against meat exporter Moin Qureshi.
It also added five new sections into the existing bribery FIR lodged against its Special Director.
Kumar is an Investigating Officer in a case against Qureshi, who is facing multiple cases of money laundering and corruption. A trial court on Tuesday sent Kumar to CBI custody for seven days.
Asthana, a 1984 batch Indian Police Service officer of Gujarat cadre, is accused of accepting a bribe of Rs 2 crore from a Hyderabad-based businessman Sathish Babu Sana who was under probe in the Qureshi case in order to "wreck" the investigation.
The case was being examined by a Special Investigation Team (SIT) headed by Asthana.
The CBI has said that there was "no change in responsibilities" of the the second-in-command so far.