Entertainment
'Story of ancient Dwarka an important religious tale'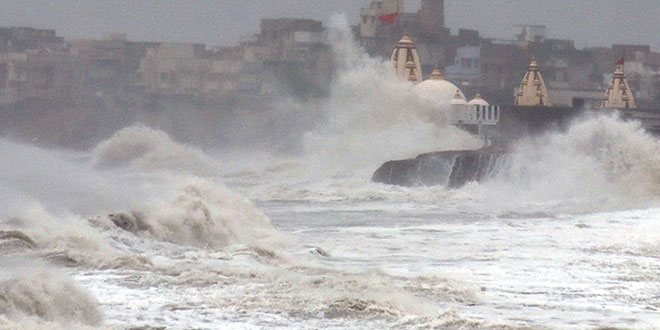 American adventurer and TV host Josh Gates has embarked on an epic adventure in India, in search of the truth behind the fabled city of Dwarka. He says the story of ancient Dwarka is an "important religious tale".
As per the legend, Lord Krishna summoned divine powers to erect the towering city, which rose up out of the ocean, surrounded by a massive stone wall to protect the city from invaders. In the wake of Lord Krishna's death, however, the glittering kingdom sank into the Arabian Sea and its glory became a subject of myths.
"The story of ancient Dwarka is an important religious tale, but as we examine submerged ruins surrounding the modern city by the same name, we're discovering that the legend may be based on something historic," Gates says in the episode as he dives into the water of the Arabian Sea.
After investigating the coast of modern Dwarka, Gates heads to a dig site on the island of Bet Dwarka with a team of Indian archaeologists.
"Archaeologists have barely scratched the surface on this island, but evidence is already mounting that there was a significant settlement here," says Gates.
"The items we have uncovered, especially an ancient seal, demonstrate a vibrant culture (existed) here and (there are) strong indications of rituals and ceremonies. But is it ancient Dwarka?" he queries.
Speaking about his experience, Gates shares: "I leave India entranced, swept up in thousands of years of myth, devotion and celebration. In time, archaeologists may find irrefutable proof that Dwarka isn't just a religious parable in an ancient text.
"I'm eager to see what archaeologists turn up next, but for the citizens of modern Dwarka and of the nearly billion Hindus around the world, this legend is more than just real. It's divine."
Gates teamed up with researchers dedicated to unearth the truth behind the fabled city, and their effort has been documented in a special episode of "EXPEDITION UNKNOWN", starting July 12, on Discovery Channel.