National
Srinagar records season's coldest night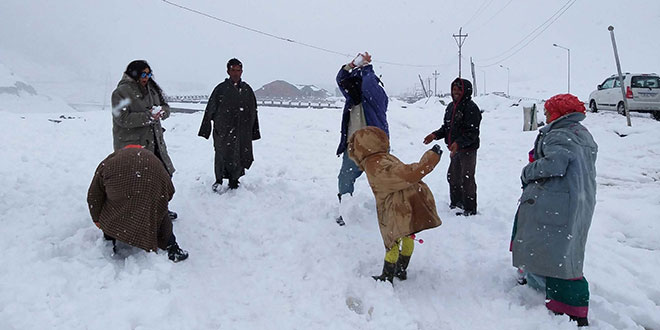 The minimum temperatures across the Kashmir Valley dropped below the freezing point on Sunday with Srinagar recording this season's coldest night so far at minus 0.4 degrees Celsius, the Met Department said.
The temperature in Pahalgam was minus 0.5 degrees Celsius, Gulmarg minus 5.0, Leh minus 1.5 while Kargil was at minus 4.6.
According to the Department, Bannihal town was the coldest in the Jammu region as the minimum temperature fell to 0.4 degrees Celsius while Batote recorded 1.5, Bhaderwah 2.6, Katra 10.4 and Jammu city 13.4.
A Met official said after Saturday's heavy snowfall in the higher reaches and mild to moderate rains in the plains of the state, the weather is expected to improve from Sunday onwards.
"Dry weather is expected in Jammu and Kashmir from Monday for two to three weeks," he added.