National
Over 10 kg elephant tusk recovered in Bengal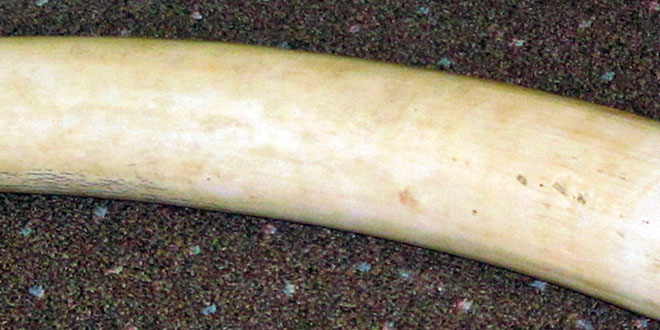 About 10.5 kgs of elephant tusk was recovered in Bengal and two persons were arrested, an official said on Friday.
"Officers of Directorate of Revenue Intelligence recovered around 10.5 kgs of elephant tusk ivory on Thursday at New Jalpaiguri Railway Station from the possession of two persons including a lady," an official said.
The accused persons were travelling on Kamrup Express from Assam to Howrah carrying six pieces of elephant tusk.
Preliminary investigation has revealed the tusk was extracted from poached elephants in the forested areas of Karbi Anglong in Assam and was being carried to Kolkata for export to South Asian countries via Bangladesh, a DRI official said.
Indian (Asian) Elephant (Elephas maximus) is listed in of the CITES (Convention on International Trade in Endangered Species of Wild Fauna and Flora) and also listed in the Wild Life Protection Act, 1972.