National
Guard shot judge's wife, son in fit of fury: Police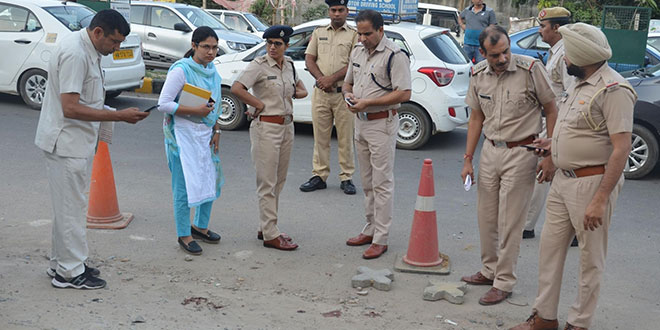 Gurugram's Additional District and Sessions Judge Krishan Kant's wife and son were shot at by the judge's security guard in a fit of fury, a senior police officer said on Wednesday.
Ritu (38) and Dhruv (18) were fired at by Haryana Police Constable Mahipal Singh (32) at the busy Arcadia market in Sector 49 here on October 13 afternoon.
Deputy Commissioners of Police Sumit Kuhar and Sulochana Gajraj officially addressed the media for the first time after the incident.
The victims had gone to shop at the market. When they returned, Mahipal Singh was not near the car.
"Upset over his absence, Ritu scolded Mahipal Singh while Dhruv asked him to hand over keys of the car. Angry over their behaviour, the guard first started beating Dhruv who was seated on the passenger seat. A few minutes later he shot at him twice," Kuhar said.
"The accused also beat up the judge's wife before shooting at her," the officer said.
Asked if the guard was harassed by the judge's family, Kuhar said the killer told the interrogators that it was a "cold-blooded attack".
The judge's wife died late that night.
The police officer said the accused was also involved in the business of running two app-based private taxis.
The arrested man's uncle Dhaan Singh alleged that police were under pressure from the judiciary to quickly resolve the case. He added that they were not allowed to meet Mahipal Singh.
Mahipal Singh will be produced in a court on Thursday.