National
VHP changes celebration mode for COVID-19 times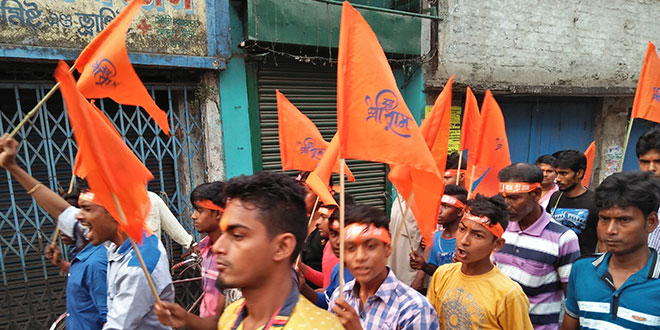 The Vishwa Hindu Parishad (VHP) had decided not to take out 'Shobha Yatras' and 'Rath Yatras' during the Ram Navmi period from March 25 to April 8 in Ayodhya.
This decision has been taken in view of the coronavirus scare because these events attract thousands of devotees from various parts of the state.
A senior VHP leader said that during the scheduled 'Shri Ram Mahotsav', the VHP will now focus on smaller programmes that will be held in a controlled environment.
"The Shobha Yatras' and the 'Rath yatras' lead to a large congregation of people and it is difficult to sanitize the event. We will be holding smaller programmes where sanitization can place at entry points," the leader said.
The leader said that there was no question of cancelling the Mahotsav but the form of celebration will change due to the Corona scare.
The Mahotsav will begin on March 25 which is the first day of 'Navratri' and will culminate on April 8 which happens to eb Hanuman Jayanti.
Meanwhile, official sources said that the tourist footfall in Ayodhya had increased after the Supreme Court ruled in favour of Ram temple in November last year.
Over two crore tourists had visited Ayodhya in 2019 which was an 87 per cent increase compared to the previous years.