Entertainment
Dua Lipa, Katy Perry get interesting support acts at India gig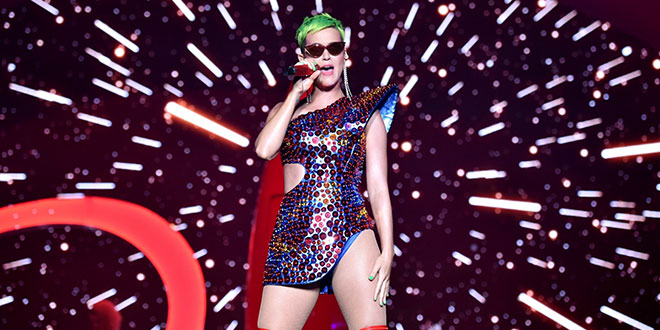 When international pop divas Katy Perry and Dua Lipa come crooning to India at the OnePlus Music Festival, they will have a battery of local new-age talent to complete the line-up for what promises to be the country's biggest live music extravaganza of the year.
Apart from Perry and Dua Lipa, fans at the fest will gets a chance to groove to the rhythm of as diverse musical minds as Amit Trivedi, Ritviz, The Local Train and Aswekeepsearching.
The announcement of the full line-up for the festival, to be held on November 16 at Mumbai's DY Patil Stadium, came on Tuesday.
Perry and Dua Lipa will, of course, be the main draw. Perry, who made her debut in 2008, has an enviable record of racking up a cumulative 35 billion streams besides a global sales figure of 45 million-plus (adjusted) albums and 135 million tracks.
For Dua Lipa, the transition from modelling to music proved a win-win deal. Hits such as "New rules", "One kiss", and "Scared to be lonely" made her a global sensation in just around four years, since she released her first single, "New love" in 2015.
While Amit Trivedi — composer of numerous hits in films including "Dev.D", "Udta Punjab", and "Queen" — is a familiar draw for those aware of mainstream Bollywood music, the festival will let the buffs savour plenty of unconvetional whiffs, too.
The OnePlus stage will also be a platform for 22-year-old Pune wonder Ritviz to flaunt his EDM quirk, and there will be the Delhi rock band, The Local Train, too.
The post-modern rockers, Aswekeepsearching, complete the line-up. They will aim at setting the mood with their distinct mix of soulful instrumental riffs and solid vocals.
"I'm really looking forward to performing at the OnePlus Music Festival. This is going to be a first of its kind platform with a fantastic set of artists, and I'm really glad to be joining the celebration," said Trivedi.
For The Local Train a chance to perform at the fest is special because it gives them the "honour to be able to perform on the same stage with icons like Katy Perry and Dua Lipa".
Ritviz felt it's a big deal to be oart fo such a line-up of artists because "each one of them has carved a unique path for themselves", while for Aswekeepsearching the show was a dedication to "all the love and support by OnePlus to aswekeepsearching".
Tickets to the music festival will be available starting today at 12 p.m. Tickets are priced Rs 3,000 onwards, and OnePlus users can avail a 10-per cent cashback from their Insider and PayTM accounts.