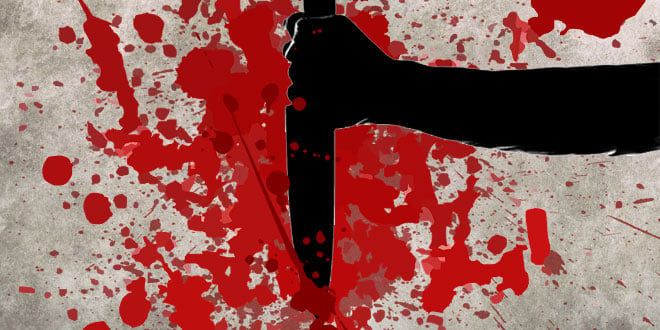 A Bharatiya Janata Party (BJP) leader has been stabbed to death here in the Uttar Pradesh, police said on Tuesday.
Pratyishmani Tripathi, 34, was in Badshahnagar late on Monday, when some men attacked him with sharp-edged weapons.
Tripathi was discovered bleeding on the roadside by passersby. The assailants remained unidentified as they had managed to flee before anyone else arrived at the scene.
The ruling party man was rushed to the trauma centre of the King George's Medical University (KGMU) here.
Just before he died at around 3 a.m., his wife claimed that he had named five men who attacked him. Tripathi was involved in a spat with some neighbours a few days back over an eve teasing incident, his family members said.
Hundreds of his supporters had gathered outside the hospital raising anti-police slogans as the slain leader had petitioned the district police chief sometime back, fearing for his life and demanding security but the request fell on deaf ears.
Heavy security deployment has been made in the area. District Magistrate Kaushal Raj Sharma faced stiff agitation as family and public demanded immediate suspension of Lucknow SSP Kalanidhi Naithani.