National
BJP expels Kunwar Pranav Singh Champion for 6 years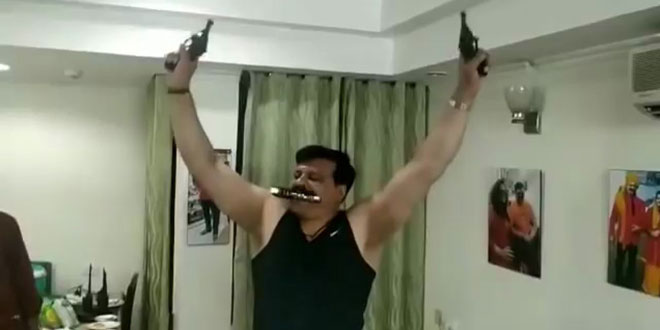 Uttarakhand Bharatiya Janata Party (BJP) legislator Kunwar Pranav Singh Champion was expelled from the primary membership of the party for six years on Wednesday, after a video of him dancing with two pistols and a carbine went viral on the social media.
Faced with embarrassment and Opposition criticism, the BJP had earlier suspended Champion on disciplinary grounds for an indefinite period.
State BJP President Ajay Bhatt last Wednesday served him a show cause notice demanding an explanation in 10 days as to why he should not be expelled from the party. Not satisfied with his reply, the BJP Disciplinary Committee in New Delhi, decided to expel Champion, state BJP spokesman Davendra Bhasin said.
Haridwar district authorities had on Saturday suspended licences of Champion's three weapons. Haridwar District Magistrate Dipendra Kumar Chaudhary said Champion had been asked to reply within 15 days why licences of all the three weapons should not be cancelled for the security and safety reasons.
This isn't the first time action has been taken against Champion. Last month, the BJP suspended the Khanpur MLA for three months from the party after another video went viral in which he was allegedly threating a journalist.
Champion was among the nine Congress MLAs, who had rebelled against Harish Rawat and crossed over to the BJP in 2016. Later all the nine MLAs were disqualified by the Speaker under the anti-defection law.