National
Activists urge to revive the dying Yamuna, lifeline of the land of Lord Krishna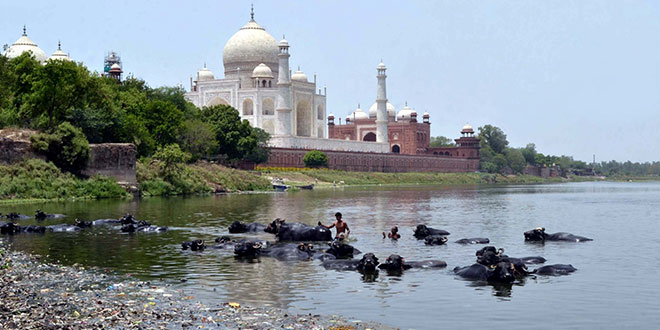 Celebrating the world rivers day, here on Sunday, social activists and environmentalists sought revival and rejuvenation of a dying Yamuna river, the lifeline of Braj mandal — the land of Krishna — and a symbol of art, culture, religion.
According to activists, without a healthy Yamuna, the world famous historical monuments, including the Taj Mahal, could not remain safe as these stone structures drew sustenance from the river.
Noted environmentalist Devashish Bhattacharya lamented lack of urgency and seriousness on the part of the state and the central governments in dealing with critical environmental issues.
To revive the river, Shravan Kumar Singh, an activist, presented a 12-point charter of demands, which included a national rivers policy and setting up of a central rivers authority.
Rahul Raj said Union Minister Nitin Gadkiri had promised a Delhi-Agra steamer service for tourists in two years. However, despite five years no steps were taken to clean the river, he added.
Stating that Yamuna was the centre of the Bhakti Movement and a source of inspiration for countless number of people, young activists Gopal Sharma and Satyam said it was painful to see a river dying a slow death due to pollution and lack of water.
While Abhideep Sharma lamented pollution in Yamuna, Padmini 'Tajmahal', an activist, said the government must ensure a minimum water flow in Yamuna to keep it alive and support aquatic life.
Activists at the Yamuna bank opposite Etmauddaula tomb passed a resolution demanding immediate construction of a barrage downstream the Taj Mahal.