National
11 killed in J&K gunfight, clashes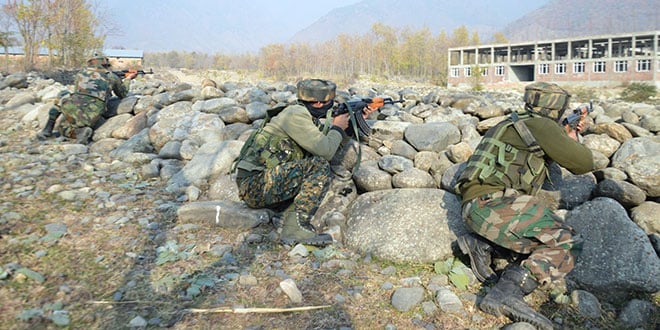 Three militants and a soldier were killed on Saturday during a gunfight in Jammu and Kashmir's Pulwama district, while seven civilians died in subsequent clashes in the area, police said.
The clashes erupted immediately after the gunfight in Sirnoo village which took place after the security forces received a tip-off about the holed-up militants.
Two youths, identified as Amir Ahmad and Abid Hussain, sustained gun shot injuries in the clashes. They were declared brought dead in a district hospital, authorities said.
According to hospital authorities, four other civilian protesters who were brought in for treatment, succumbed to their injuries.
The seventh civilian protester died in a hospital in Srinagar, the police said.
Reports coming in from the area said more than 35 protesters have been injured in the clashes.
Authorities have imposed curfew in Pulwama town and have deployed high security to maintain law and order in the wake of the civilian deaths.
Mobile internet services were suspended in the district while rail services between the Kashmir Valley and Bannihal town in the Jammu region were cancelled.