Sports
Warne joins MCC world cricket committee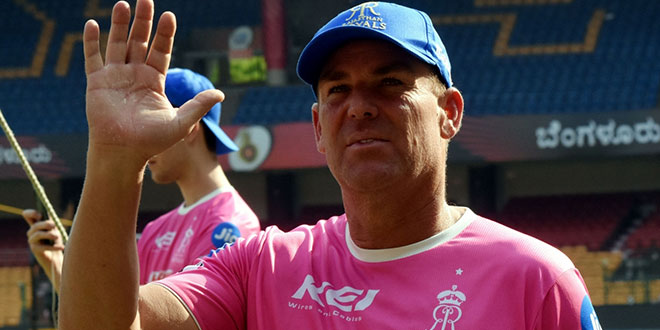 Australian leg-spin legend Shane Warne will join an elite list of cricketers after being named to the MCC World Cricket Committee on Wednesday.
Warne will replace former Australia wicketkeeper Rod Marsh, who will step down after serving for six years.
"We're delighted to welcome Shane on to the committee. Obviously, his profile in the world game is as big as they come and with his extensive experience, I am sure he will offer great insights into many different facets of the game," Mike Gatting, the chairman of the committee, said in a statement.
"I'd also like to pay tribute to Rod Marsh, who leaves the committee after six years. He has provided valuable contributions across a variety of areas and we thank him for his efforts," he added.
The Marylebone Cricket Club (MCC) committee which comprises the likes of Sourav Ganguly, Kumar Sangakkara, Kumar Dharmasena, Ricky Ponting, Ian Bishop and Brendon McCullum, along with New Zealand woman player Suzie Bates, is an independent panel of former and current players and umpires that can propose changes to the sport's laws.
Commenting on his appointment to the prestigious committee, Warne said: "It is an honour to have been asked to be a member of the MCC World Cricket committee. It is an extremely exciting time for cricket and I hope that I will have plenty to offer in discussion and debate. I look forward to contributing to the work of the committee."
MCC World Cricket committee members are Mike Gatting (chairman), John Stephenson (MCC head of cricket), Shakib Al Hasan, Suzie Bates, Ian Bishop, Kumar Dharmasena, Sourav Ganguly, Tim May, Brendon McCullum, Ricky Ponting, Ramiz Raja, Kumar Sangakkara, Vince van der Bijl, Shane Warne.