Sports
Subrata Bhattacharya shares opinion on Mohun Bagan-ATK merger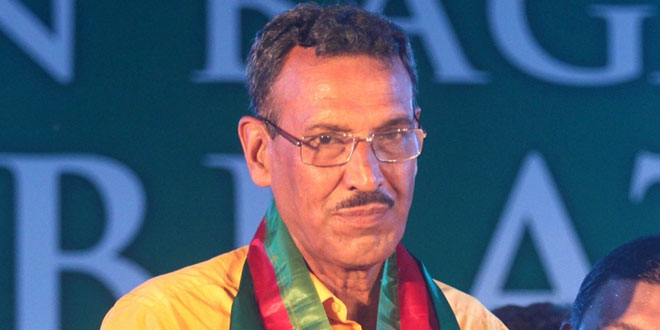 BCCI President Sourav Ganguly — a hardcore football fan – said that the merger of Kolkata-based Indian Super League (ISL) franchise ATK and I-League heavyweights Mohun Bagan was a "momentous partnership for Bengal football". The legendary Bhaichung Bhutia revealed that he was the one who had asked Sanjiv Goenka to buy Mohun Bagan. And now, MB legend Subrata Bhattacharya has said that this was a positive step keeping in mind the financial position of the club.
Speaking to IANS, Subrata said that there were genuine problems that some of the agitated fans seem to have overlooked. He went on to explain how things could have been different had more members come forward and shared financial responsibilities rather than crying foul now.
"See, if the club has approximately 10,000 members and had at least 5,000 members made good donations, the club could have been run without any tie-up. How long do you expect two or three people to run the club?" Subrata enquired. "You can't run a club of the magnitude of Mohun Bagan in that manner. So, the merger is fine."
He went on to point that what the MB officials need to look at is ensuring that the merged club is named keeping the legacy of Mohun Bagan in mind.
"The officials should take care of the naming of the club. There is no question of Mohun Bagan losing its legacy. They are just joining hands with a sponsor. This is not the first time that the club is joining hands with a sponsor. Mohun Bagan had a sponsor since 1990. So, this is fine.
"ATK has adopted the club or the Ambanis have — as the organisers of ISL — and that is fine. The main thing is development of football. That is what matters," he pointed.
The merger has opened the door for Mohun Bagan to become a part of the ISL next year. And legendary coach Subhash Bhowmick said the move was inevitable.
"There was no other way out. To run the club and to play in the Indian Super League (ISL) you need money. To get the money, there are not many people in India who will shell out that kind of money. So, you need someone.
"Earlier, when McDowell was the sponsor, Mohun Bagan was McDowell Mohun Bagan. At that time, no question was raised. See, legacy only cannot bring money. Today Barcelona has to hold the hand of Japanese online firm Rakuten and Manchester City is holding the hands of Etihad.
"Manchester United has also held the hands of General Motors. So, these sentiments have no value. You have to run the club. The club has to play ISL and that is more important," he said.