National
Srinagar records season's coldest night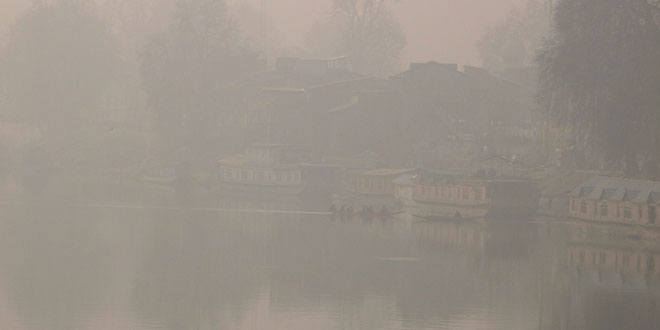 Srinagar on Sunday recorded the season's coldest night at minus 5.6 degrees Celsius, the weather office said.
A thin crust of frozen water covered many places inside the Dal Lake in the city.
Residents were seen battling with frozen water taps by lighting small fires around to defrost.
Meanwhile, Leh town was the coldest in the state with the minimum temperature recorded at minus 15.6 degrees Celsius, an official of the Met Department said.
The minimum temperatures in Kargil, Gulmarg and Pahalgam on Sunday were minus 10.8 degrees Celsius, minus 9.5 and minus 9.5, respectively.
Jammu city recorded 5.5 degrees Celsius, Katra 6.4, Batote 1.8, Bannihal 4.1 and Bhaderwah minus 1.7 as the night's lowest temperatures.