National
Sadhus to boycott rock salt imported from Pakistan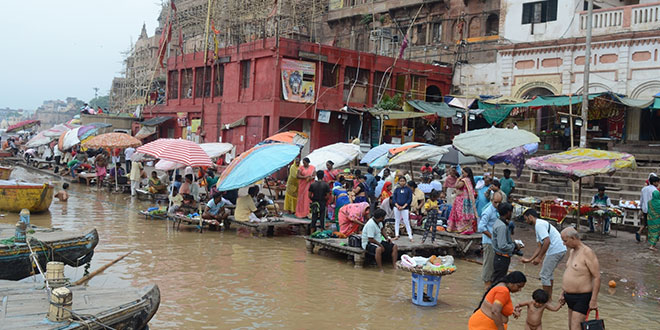 In a unique protest, the sadhus of Varanasi have decided to boycott the use of rock salt, popularly known as 'sendha namak', imported from Pakistan.
'Sendha namak' is consumed by fasting Hindus. The sadhus say they would consume salt-free food during fasts, but would not use rock salt.
The boycott of 'sendha namak' will begin Monday, the most auspicious and last fasting day in month of Saawan, according to the Hindu calendar.
"We are conveying the decision through the social media and this is our contribution to patriotism," said Sadhvi Geetambhara at a meeting held at Durga Math.
Rock salt, according to sources, is found in the salt mines in Khewra, Warcha and Kalabagh areas of Pakistan.
"If Pakistan can cut off trade ties with India after revocation of Article 370, we can also give up consumption of food items that come from there," said the Sadhvi .