World
Russia warns against dismantling of arms control system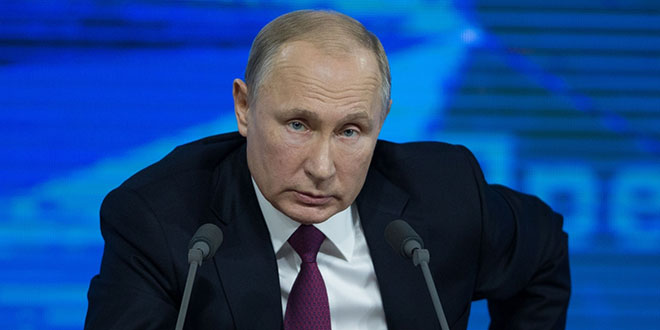 The dismantling of arms control system by the United States might cause unpredictable consequences, Vasily Nebenzya, Russian Permanent Representative to the United Nations, said on Saturday.
"Look what is going on in the disarmament field. The Americans tend to dismantle the arms control system, which will evolve into an absolutely unpredictable scenario," Nebenzya was quoted by Tass news agency as saying in an interview with Russian TV Channel One on Saturday.
He said Washington was working on "an uncontrolled build-up of weapons," which would ratchet the threat of an unexpected conflict, Xinhua news agency reported. "It is extremely incomprehensible how this will end up," Nebenzya said.
The diplomat said the world still faces disagreements stemming from the Cold War era, and that is one of the main reasons the West is disappointed that Russia has started to implement an independent foreign policy.
"They cannot, like back in the 1990s, come to the Kremlin through the backdoor and dictate how we must behave and what we must do," Nebenzya said.
On February 1, the US administration announced that Washington would withdraw from the Intermediate-Range Nuclear Forces (INF) Treaty with Russia within six months.
Following the announcment, Russian President Vladimir Putin said on February 2 Russia will also suspend its participation in the INF Treaty.