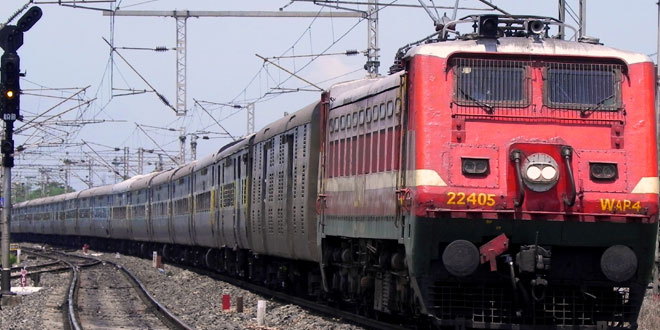 Indian trains will soon have voice recorders or black boxes in a bid to facilitate investigators trying to identify the cause of accidents and assess crew performance, an official said on Monday.
Keeping in mind the safety of passengers, the Indian Railways has decided to install the Loco Cab Voice Recording (LCVR) devices in the locomotives, a Railway Ministry official said.
The system is in developmental stage, the official added.
The video/voice recording system in locomotives would provide invaluable data to investigators to help them understand the sequence of events leading to an accident and to identify operational issues and human factors, including crew performance.
The black box is currently used in aircraft. The black box is made of two separate pieces of equipment — the flight data recorder and a cockpit voice recorder and is usually kept in the tail of the aircraft where they are more likely to survive a crash
The Railways had last month rolled out smart coaches equipped with sensors that can detect defects in bearings, wheels and railway track.
On September 25, the first smart coach was unveiled at the Modern Coach Factory in Rae Bareli, Uttar Pradesh.
The official said the black box introduced in the smart coach had a multi-dimensional communication interface to provide information on passengers and coach condition in real time.
According to the official, these sensors would give constant inputs to those in control rooms to avoid accidents, carry out maintenance and would help improve the efficiency of railway operations.
At least six cameras have been installed in each smart coach to provide live recording. The footage taken from the cameras could be accessed from the control room (connected through Internet) and would aid law enforcement agencies when they probe crimes or accidents.