World
9 killed in train-rickshaw collision in Pakistan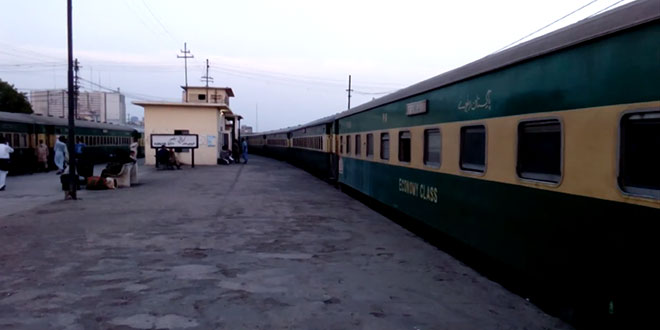 At least nine people were killed and seven others injured on Tuesday in a train-rickshaw collision in Pakistan's southern Sindh province, the media reported.
According to the reports, a Khushhal Khan Khattak Express train hit a passenger rickshaw in Tangwani area of Kandhkot district of Sindh. The driver of the ill-fated rickshaw was trying to cross an unmanned railway crossing but could not escape the approaching train, Xinhua reported.
The rickshaw which was jam-packed with women and children was completely destroyed in the accident. Body parts of the victims and pieces of rickshaw were scattered around the railway track after the fatal accident.
The passengers who belonged to the same family were returning home after attending a marriage ceremony.
Local people provided the rescue services and shifted the injured to a nearby hospital where the wounded were found in critical condition.
The railway traffic was suspended on the route that caused the delay of several other trains. Traffic flow was restored after the legal work was completed after the train which was travelling from southern port city of Karachi to northwestern city of Peshawar.
This was the third accident involving the Khushhal Khan Khattak Express during the past 31 days.
According to a report presented in Pakistan's parliament, the country's troubled railway suffered 338 major and minor accidents in four years from 2013 to 2016, in which 118 people lost their lives.
The report revealed that poor tracks, outdated coaches, non-professional staff, unmanned crossings and old infrastructure are major reasons behind the accidents.