National
Lashkar's Pakistani commander, 2 Kashmiri militants killed in J&K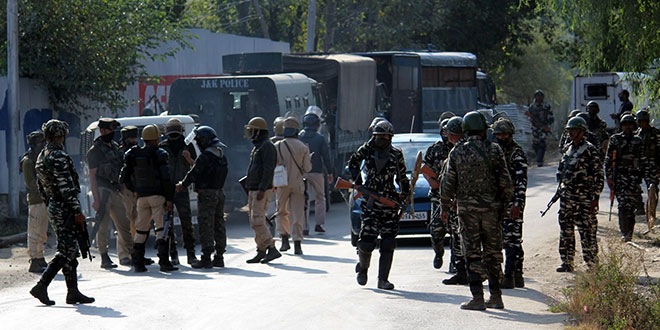 A Pakistani commander of the Lashkar-e-Taiba (LeT) terror outfit and two of its Kashmiri militants were killed by the Indian forces in an 18-hour-long gun battle that ended on Sunday here in the outskirts of the Jammu and Kashmir capital, police said.
The police identified the two Kashmiri militants as Mudasir Parray and Saquib Mushtaq, both hailing from Hajin area of north Kashmir's Bandipore district.
The third militant was identified as Ali Bhai, who is a resident of Pakistan. "All the militants belonged to the LeT militant outfit," a police officer said.
An Indian soldier, a Central Reserve Police Force (CRPF) trooper and three policemen were injured late on Saturday, hours after the encounter broke out around evening in the Mujgund area following a tip off about militant presence.
The operation stretched for hours as militants kept on changing locations during the gunfight within the cordoned off area, a police officer explained. Four residential houses were also damaged during the operation.
Civilian protesters clashed with the security forces the moment the gun battle ended on Sunday forcing authorities to suspend mobile Internet services in Srinagar district.
Meanwhile, a Hizbul militant's close associate was arrested in Jammu and Kashmir's Kishtwar district.