Health
Eating formalin-laced fish does not cause cancer: Goa Cancer Society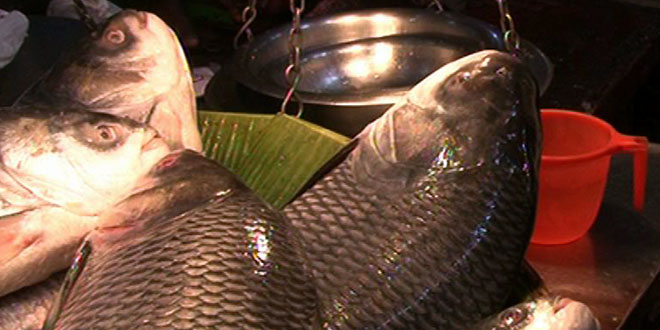 Even as the controversy surrounding the use of formalin in fish sold in Goa continues to rage in the coastal state, a senior official of the Goa Cancer Society on Tuesday said eating formalin-laced fish does not cause cancer.
Addressing a press conference here, Joint Secretary of the Society Dr. Shekhar Salkar said eating unwashed and raw fruits and vegetables could be more dangerous than eating fish-laced with formalin, a known carcinogenic agent which is used to preserve cadavers in morgues.
"World Health Organisation guidelines are quite clear that formalin does not cause cancer by ingestion, which means you will not get cancer if you consume formalin. But if inhaled — like those who work with formalin products including nurses, doctors and those in the paint industry — they can get a certain type of cancer," said Salkar, a leading oncologist himself.
The controversy involving use of formalin in fish erupted in July this year, after a state Health Ministry official found traces of formalin in fish being sold in Goa during a raid.
The Bharatiya Janata Party (BJP)-led coalition government has been on the backfoot ever since the revelation, after several of its ministers were accused of protecting fish traders who were allegedly importing formalin-laced fish consignments into Goa from Andhra Pradesh, Tamil Nadu and Karnataka.
On Monday, the state government banned the fish-laden vehicles from neighbouring states from entering Goa, citing violation of new Food Drugs and Administration guidelines, which have made insulated trucks mandatory for transportation of fish to Goa, among other stringent regulations.
"You should take more care of fruits and vegetables. At least we clean fish, we wash it, we de-scale it, we add vinegar, salt, we boil it, we fry it… How can formalin remain in it? We do not even wash fruits. Earlier, we used to say eat raw food, because it is better. Today, we find it difficult to say 'eat raw food', because raw is more dangerous," Salkar said.