National
Drunk brothers set their house on fire, sent to jail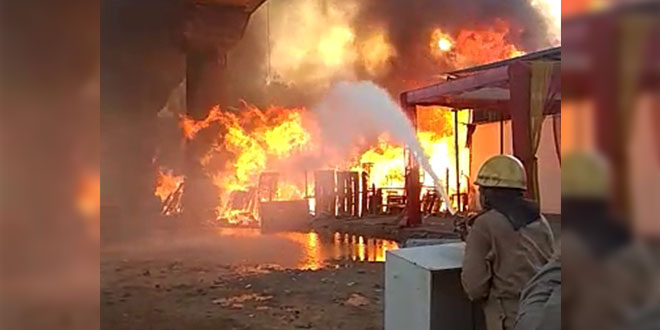 Two brothers have been arrested for fighting among themselves and then setting their own house on fire during Holi revelry.
The incident took place on Wednesday at Malaraiganj village.
The brothers had been fighting since Holi eve on some domestic dispute. Both were in an inebriated condition when they set their own house on fire.
The fire took a turn for the worse and engulfed half a dozen houses in the neighbourhood. Fire tenders were called in to douse the flames.
Barabanki Superintendent of Police, Dr Arvind Chaturvedi, said that there was no loss of life in the fire but the brothers had been sent to jail for breach of peace under Sections 107/116 of CrPC. He said some harvested crop had also been destroyed in the fire.