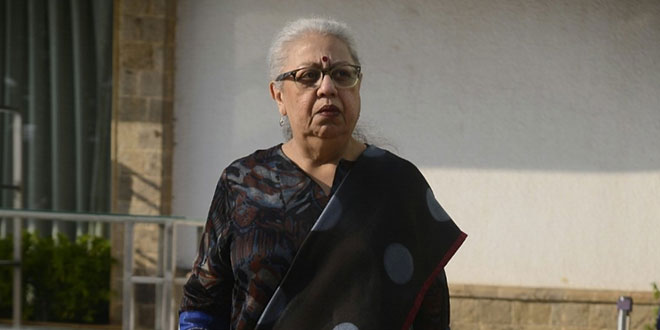 Veteran writer Honey Irani, maternal aunt of director Sajid Khan who has been accused of sexual harassment, says it's important not to "mock" the #MeToo movement.
"It's sad that now that women are talking, most people don't listen, and ask why did you not speak up then? Well this is exactly why, when you can't deal with it now, imagine how could you 10 or 15 years back. If you can't support this movement fine, but please don't mock it, the "Kaho Naa… Pyaar Hai" writer tweeted.
Sajid has been named by multiple women for sexual misconduct. The actor-director stepped down as "Housefull 4" director, saying he was doing so "till the time I can allay the allegations and prove the truth".
When the accusations against Sajid emerged, his sister Farah Khan and cousin Farhan Akhtar expressed disappointment, saying if these are true, he has a lot to atone for.
The #MeToo wave has been on high tide in India ever since Tanushree Dutta renewed a 10-year-old allegation against Nana Patekar, leading several women from across professions to name and shame sexual offenders and predators. In some cases, matters have gone to court.