National
Bengal Congress protests outside CBI office against Director's removal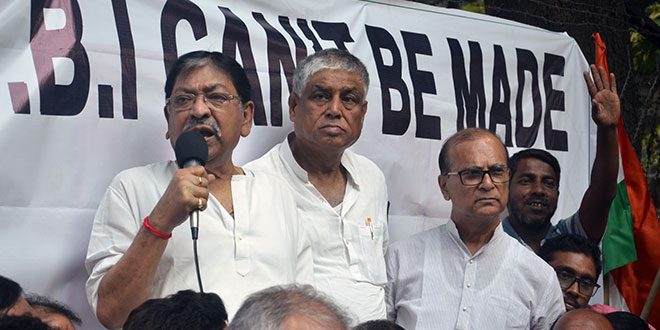 The West Bengal Congress on Thursday staged a demonstration outside the CBI office here to protest against the virtual removal of the agency's Director Alok Verma.
Bengal Congress President Somen Mitra accused the Centre of conspiring against the investigating agency's chief and said that the credibility of the Central Bureau of Investigation had taken a beating.
"Verma was removed from the post because the CBI wanted to initiate a probe into the Rafale deal. It is a conspiracy. We are protesting against that. It is an attempt to cover up the Rafale controversy," Mitra told reporters here.
Verma and his deputy Rakesh Asthana were divested of their duties on Wednesday after they levelled allegations of bribery against each other.