National
Again violence erupts at Bhatpara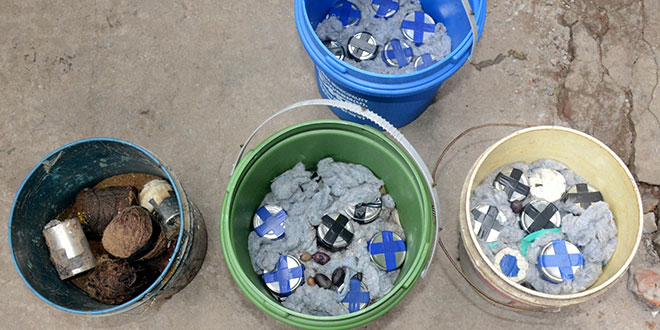 Violence broke out in West Bengal's Kakinara of North 24 Parganas district on Monday following which the locals disrupted train services in the Barrackpore-Naihati division of Eastern Railway (ER), an official said.
Miscreants hurled bombs on Monday morning, prompting the administration to deploy the Rapid Action Force to control the situation.
According to the official, the services were affected for about two hours (9.05 a.m. to 11.15 a.m.) as a group of people obstructed train movement at Kankinara station.
Due to the protests, 16 electric multiple units (EMU) local trains were delayed.
Also, the ER authorities had to cancel 20 EMUs, while two pairs of trains were short-terminated while three Express trains were detained en route.
The ER tried to maintain services up to Barrackpore on the Up line and up to Naihati on the Down line to lessen the harassment of the passengers at the peak hour, the official said.
Residents of Kakinara and Bhatpara have been witnessing violent clashes since the general elections were conducted.