National
35 persons died after struck by lightning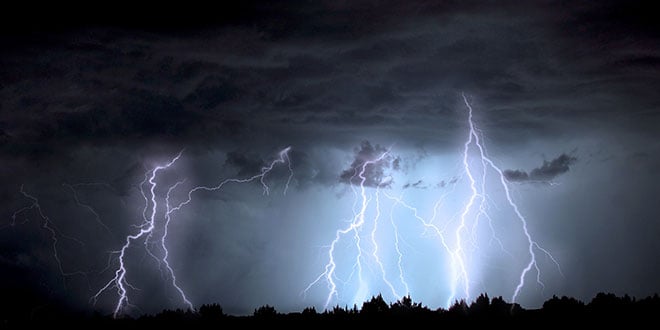 Thirty five persons have been killed due to lightning in various parts of Uttar Pradesh as heavy rains lashed across the state.
Thirteen others were also injured due to lightning in the state till late on Sunday evening.
According to official reports, seven persons each were killed in Kanpur and Fatehpur, five in Jhansi, four in Jalaun, three in Hamirpur, two in Ghazipur and one each in Jaunpur, Pratapgarh, Kanpur Dehat and Chitrakoot.
Three persons were reported dead due to snake bites in Deoria, Ambedkar Nagar and Kushinagar.
Chief Minister Yogi Adityanath has expressed sorrow over the loss of lives in the state and has issued orders to the respective district magistrates to give a compensation of Rs 4 lakh to each of the families of victims.
He also directed officials to ensure that the injured persons get adequate treatment, and that there should be no laxity in execution of relief works.